Shanghai Art Fair 2017 (21st)
Nov 2 - 5, 2017
Shanghai World EXPO Exhibition & Convention Center in Shanghai, China

Curated by ShinyArt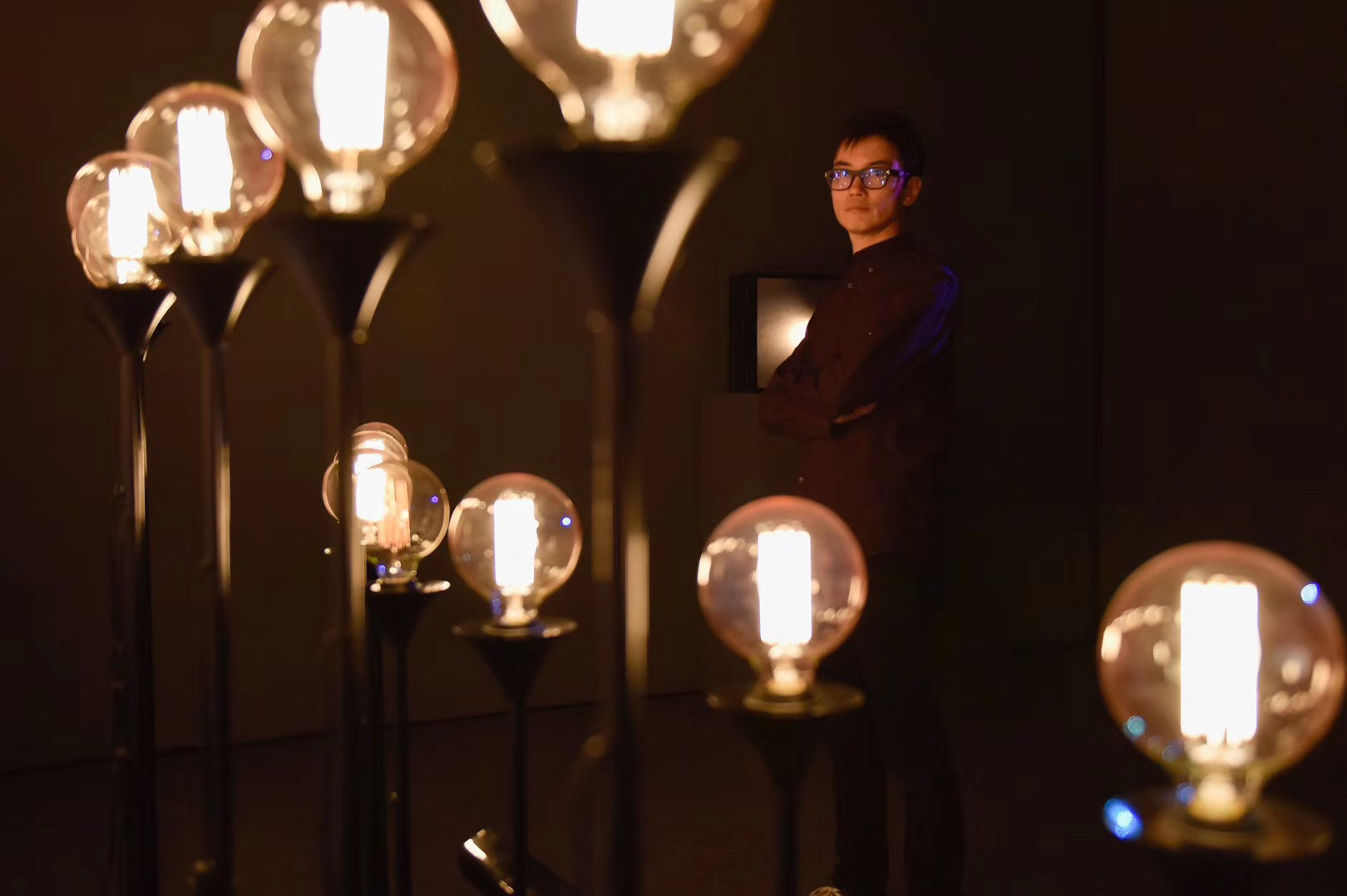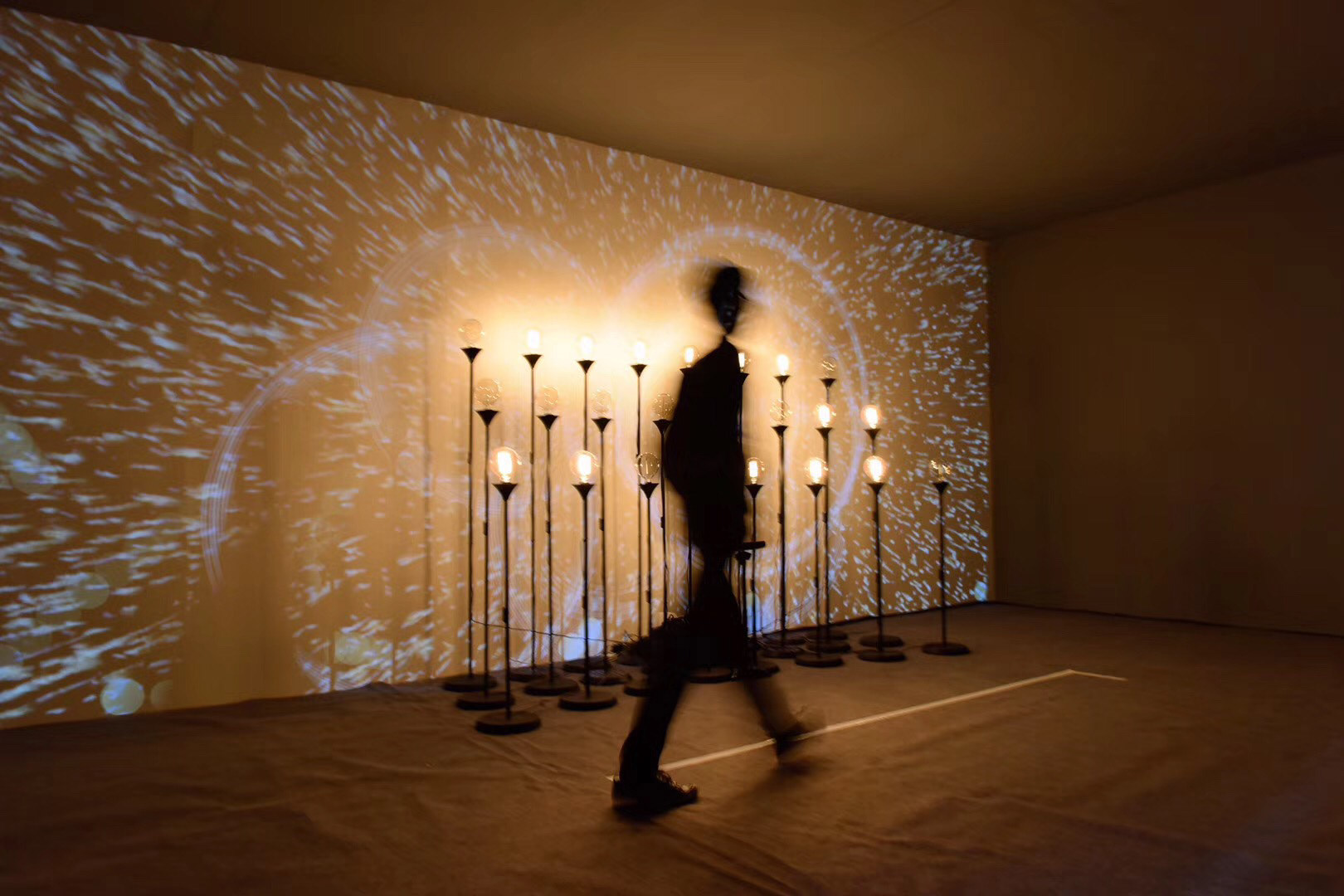 This is LamX #6 which was installed at the venue of Shanghai Art Fair 2017. Basically it interacts with your motion like other LamX editions and also it plays two LamXhow like LamX Playce Edition but it modified for the Shanghai show and minimized. It is more flexible and relies much less on environment of installation.
The exhibition was successfully finished and there were lots of attention on the site and praises to the LamX.
 There was a dramatic story behind this artwork. The LamX you are looking at above is not what I originally planned - Version 2. There was an issue with shipment to China and I needed to make a plan B that looks very close to the original plan. Despite of the issue, the exhibition was successfully held on time. Thank God. In the original plan, I wanted to make the LamX look more active and speak to you, so I've put horn shape elements with light bulbs and adjusted all angles to the center where 'player' will play with LamX to face them.